sukmaji Indro Cahyono, S.T., M.Eng
Research interests in Engineering Design, Renewable energy, Polymer composite
Email : sukmaji@ft.uns.ac.id
Academic Position:
Administrative Position:
–
I have been implementing my continuous learning and skill to increase economical and educational level the community by research and community service: Community service Redesign rotary slicer engine for traditional herb (ginger) in Karanganyar 2019, Redesign grain collector machine using belt bucket elevator as accelerating agriculture production product in 2019, Redesign Hybrid solar-biomass dryer for Traditional Herb in Karanganyar 2013-2015, Research The development of vertical axis wind turbine (VAWT) for high rise building in urban area application 2016-Now, The development program of electric vehicle based for community using reverse engineering method 2015-2017, The pilot plant of local charcoal production to fulfill the requirement of metal casting industry in 2014, Design pico hydro power plan using reverse engineering method continue to the second "design engineering pico hydro power plant for rural area from 2013-2014, Consortium research of national electric car (Molina) from 2013-2015.
Education:
M. Eng in Mechanical Engineering, Pukyong National University.
ST (BSc) in Mechanical Engineering, Universitas Diponegoro.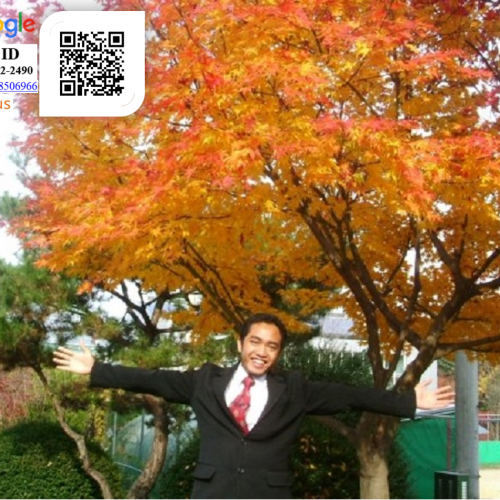 Publication:
1. Note on refrigerant R134a flow maldistribution in a header type evaporator, International Journal of Refrigeration, Volume 95, November 2018, Pages 1-9, Agung Tri Wijayanta, Takahiko Miyazaki, Shigeru Koyama; 
2. Refrigerant distribution in horizontal headers with downward minichannel-branching conduits: Experiment, empirical correlation and two-phase flow pattern map Experimental Thermal and Fluid Science, Volume 81, February 2017, Pages 430-444, Agung Tri Wijayanta, Takahiko Miyazaki, Shigeru Koyama; 
3. Liquid–vapor phase distribution in horizontal headers with upward minichannel-branching conduits, Experimental Thermal and Fluid Science, Volume 76, September 2016, Pages 264-274, Agung Tri Wijayanta, Takahiko Miyazaki, Shigeru Koyama
Grants and Patents: 
1. Best Presenter in IS-MTFS 2nd International Conference, Universiti Teknologi Malaysia (UTM) Kualalumpur, Malaysia, December 2018 
2. Best Presenter in Korean Solar Energy Society (KSES) International Conference, Gwangju, South Korea, November 2008 
3. Schoolarship of Engineering of Pukyong National University,South Korea, 2008 
Patent
1. The chassis of electric Bus 2018 Industrial Design A00201800357 1. 
2. The body electric bike 2018 Industrial Design A00201800358 The battery pack for electric bike 2018 Industrial Design IDD0000046305
Contact Us:
Address :  Ir Sutami no 36 A
Phone    :  +6271632163
Email: mesin@ft.uns.ac.id | unsmesin@gmail.com