Prof. Dr. Triyono, ST., MT.
Research interests in Metallurgy and Welding
Email : triyono74@staff.uns.ac.id
Academic Position:
Administrative Position:
Head of Doctoral Programme in Mechanical Engineering
Triyono is a Professor in Mechanical Engineering Department, Sebelas Maret University, Surakarta, Indonesia. He obtained PhD Degree in 2012 in Mechanical Engineering from Gadjah Mada University Yogyakarta Indonesia. He has published more than 25 peer-reviewed journal and conference papers. His research interests include metallurgy, failure analysis, and welding and joining technology. He is a Welding Engineer and has welding engineer certificate issued by JWES (Japan welding Engineer Society).
Education:
Doctor, Mechanical Engineering, Universitas Gadjah Mada.
MT in Mechanical Engineering, Universitas Gadjah Mada
ST (BSc) in Mechanical Engineering, Universitas Indonesia.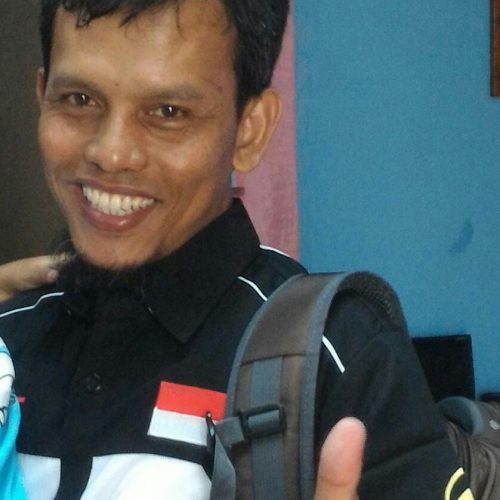 Publication:
1. Modelling of the temperatur distribution of resistance-spot-welded dissimilar metals using the finite element method. Utomo, Eko Budiana, Triyono. Progress in Industrial Ecology. 2018
2. Effect of degassing treatment on the interfacial reaction of molten aluminum and solid steel. Triyono, Nurul Muhayat, Lutiyatmi. Archives of Foundry Engineering. 2017
3. Static and fatigue behavior of plug-welded dissimilar metal welds between carbon steel and austenitic stainless steel with different thicknesses. Triyono, Jamasri, M.N. Ilman, Soekrisno. International Journal of Mechanical and Materials Engineering. 2014
4. Corrosion Fatigue Behavior of Resistance Spot Welded Dissimilar Metal Welds between Carbon Steel and Austenitic Stainless Steel with Different Thickness. Jamasri, Triyono, M.N. Ilman, R. Soekrisno. Procedia Engineering. 2011
5. Joint Strength Of Mixed Silyl Modified Polymer-Epoxy Adhesive On Single Lap Joint Etched Aluminum. Sri Hastuti, Neng Sri Suharty, Triyono. Jurnal Teknologi. 2017″
Grants and Patents: 
1. Penyempurnaan Dinding Ekstrusi Aluminium untuk Carbody LRT dan Tram. Hibah Penguatan Inovasi Industri. 2019. 
2. Rancang Bangun Ruang Pengelasan Aluminium dan Karakterisasi Hasil Pengelasannya. Hibah PNBP UNS. 2019 
3. Pendampingan Proses Pengelasan Body LRT dalam rangka Pengembangan dan Pembangunan Industri Perkeretaapian Nasional. Hibah Kerjasama PT. INKA-BPPT. 2018 
4. Karakterisasi fisik, mekanik dan korosi pengelasan bawah air (underwater welding). Hibah Penelitian Dasar Unggulan Perguruan Tinggi. 2017-2018. 
5. Pengembangan material-antara untuk menyambung aluminium dan baja pada konstruksi kendaraan bimetal. Hibah MP3EI. 2013-2014
Contact Us:
Address :  Ir Sutami no 36 A
Phone    :  +6271632163
Email: mesin@ft.uns.ac.id | unsmesin@gmail.com